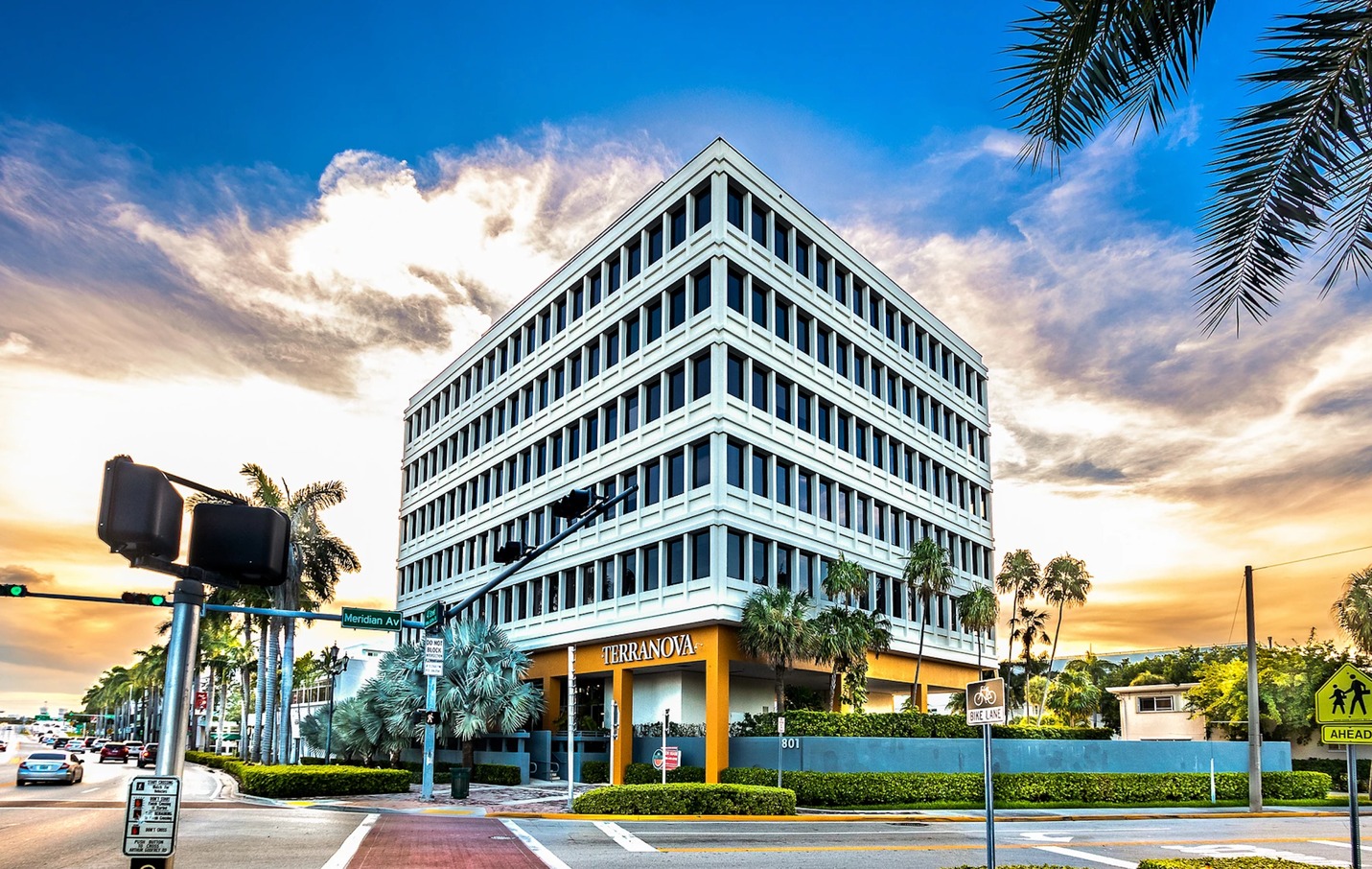 Terranova sells Miami Beach HQ building for $22M
SOUTH FLORIDA BUSINESS JOURNAL – December 10, 2021 BY BRIAN BANDELL Commercial real estate firm Terranova sold its Miami Beach headquarters office for $22 million and will look for new space next year.
The company sold the six-story, 51,806-square-foot office building at 801 Arthur Godfrey Road to Miami-based Fifteen Group. Terranova Chairman Stephen Bittel said his company and a sister company currently occupy about 13,000 square feet there and haven't been leasing it out to third parties, so much of the building is not occupied.
Terranova acquired the office for $4.26 million in 2002, so it sold it for a big gain. It was built on the 22,135-square-foot lot in 1969.
"It's a little sad that we are letting go of something that is near and dear to us," Bittel said. "Our business plan has evolved over the years, and we just didn't need that much space. Low interest rates and a focus on South Florida real estate has driven pricing very high."
Bittel said Fifteen Group plans to renovate the building and lease it to third parties, which will create more opportunities to lure companies to Miami Beach. Teranova will lease space there for a year while it looks for a new headquarters.
Bittel said Terranova and its affiliates need about 20,000 square feet and are looking in Miami Beach and Coral Gables. He might purchase a larger building and lease out part of the space. He would also consider leasing.

https://terranovacorp.com/wp-content/uploads/2021/02/image1.jpg
906
1431
admin
https://terranovacorp.dreamhosters.com/wp-content/uploads/2022/02/TerranovaLogo-1.svg
admin
2021-12-10 20:40:09
2023-05-16 13:37:05
Terranova sells Miami Beach HQ building for $22M