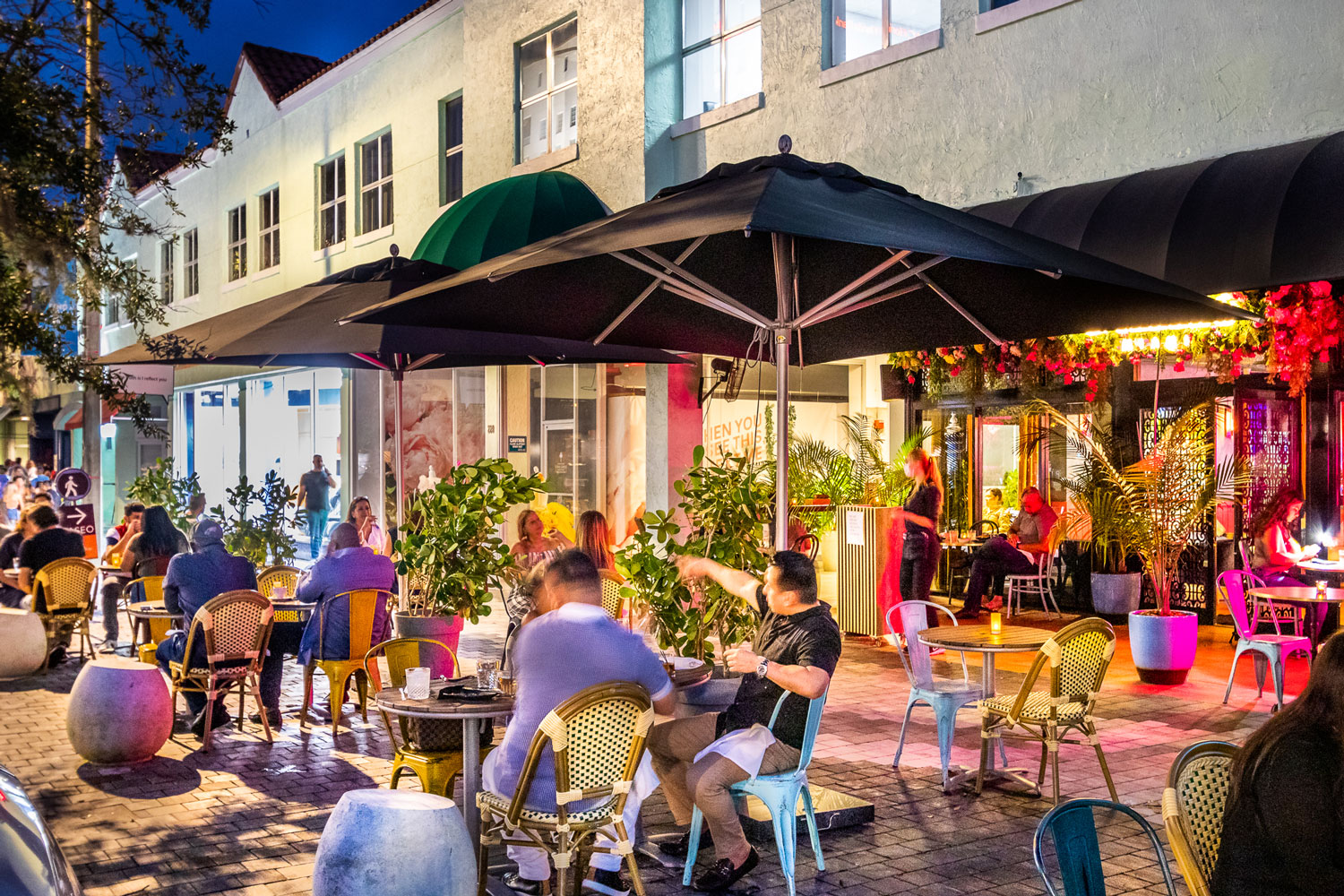 Terranova signs new retail tenants on Lincoln Road, Miracle Mile
SOUTH FLORIDA BUSINESS JOURNAL —DECEMBER 21, 2020 — BY MATTHEW ARROJAS Retailers continue to sign new leases in South Florida, despite the Covid-19 pandemic, even on some of the region's most expensive retail strips.
Miami Beach-based commercial real estate firm Terranova Corp. announced that four new retailers are coming in Miami Beach, while five secured leases along Miracle Mile in Coral Gables. The nine new tenants will occupy a combined 20,000 square feet of space.
Terranova President, Mindy McIlroy has led the company's leasing operations, founder and Chairman Stephen Bittel said.
The new tenants along Miracle Mile are:
Tamaria: Set to open in 2021, this 1,497-square-foot jazz house will serve international cuisine at 208 Miracle Mile. The space was previously occupied by Janette & Co. Macaron and French Pastries. Owners signed a three-year lease for the space.
Sushi Sake: The Miami-based sushi bar chain is set to open it's 15th location next year at 202 Miracle Mile. The company signed a 10-year lease for 2,600 square feet, replacing Einstein Bros. Bagels.
Seasy Mediterranean: Set to open in a space previously occupied by BurgerFi, this new concept from Made in Napoli Hospitality will debut in 2,592 square feet at 136 Miracle Mile.
Miami-Dade County Coral Gables Branch Library: With the library set to undergo renovations, a temporary 2,242-square-foot storefront will soon open just a mile away at 308 Miracle Mile.
Studios on the Mile: 8,655 square feet of gallery and studio space opened Oct. 1 in six spaces along the 200 block of Miracle Mile. The tenant agreement that brings artists to the block was part of a collaboration with the Coral Gables Business Improvement District.
The new tenants along Lincoln Road in Miami Beach are:
The Sexy Cow: The full-service, churrascaria-style restaurant is expected to open in spring 2021 at 809 Lincoln Road. The Sexy Cow would occupy 1,346 square feet just off the pedestrian strip, replacing Argentine restaurant Maya's Grill.
Plant Daddy: Owner Gabriel Diaz opened his plant nursery in 348 square feet at 808 N. Lincoln Lane.
Renegade Rustlers: Owner Jozy DeFord, owner of the vintage clothing boutique, got her start as a merchant at the Lincoln Road Antique Market. She opened her first brick-and-mortar shop, a 348-square-foot space at 804 N. Lincoln Lane, in late October.
Sol + Sorbet: The resort wear and swimwear brand, founded by Gina Kravitz, occupies 260 square feet at 816 N. Lincoln Lane.
Terranova also revealed that Simply Good Pizza, Cilantro 27 and Market Milkshake Bar are coming to the Lincoln Eatery food hall.
"We wanted to provide an opportunity to small businesses, restauranteurs and artists to locate themselves in a bustling and enviable location, create increased activity, and simultaneously fill vacancies created by long-term shutdowns," Bittel said. "Despite the ongoing pandemic, the South Florida's retail real estate market is healthy and active."
CLICK HERE FOR THE FULL ARTICLE
https://terranovacorp.com/wp-content/uploads/2020/08/slider-10.jpg
1000
1500
admin
https://terranovacorp.dreamhosters.com/wp-content/uploads/2022/02/TerranovaLogo-1.svg
admin
2020-12-21 19:31:01
2023-05-16 13:36:40
Terranova signs new retail tenants on Lincoln Road, Miracle Mile