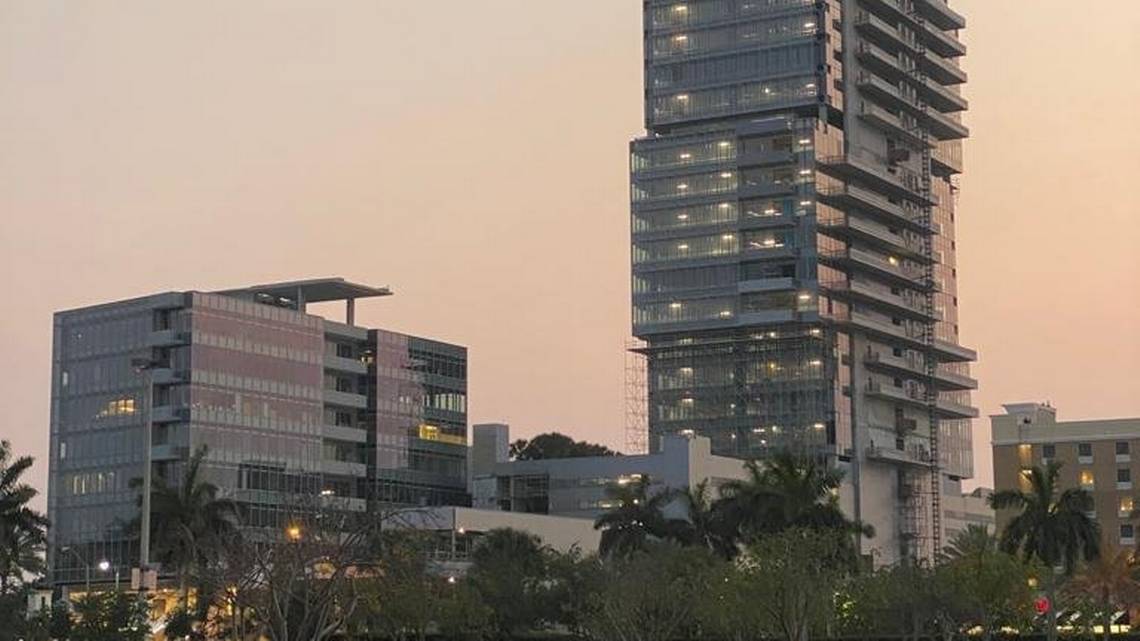 As Miamians go back to work, new 'digital nomads' are changing the city's economy
MIAMI HERALD — MAY 23, 2021 BY ROB WILE and REBECCA SAN JUAN If remote working helped usher in Miami's current wave of migrants, what happens now that it's safe to return to work?
After a year away from the office, companies whose business can be conducted with just a phone and computer are working out just how to balance cost, lifestyle and corporate culture variables in the post-pandemic era.
The shakeout could have implications for Miami's entire economy.
"It's the million dollar question," said Philippe Houdard, co-founder and CEO of Pipeline co-working spaces. While much of the U.S. economy was able to successfully pivot away from the office, he said, "it's also been demonstrated that there are real limitations to just working from home."
A growing chorus of firms say they are pivoting to a mixed model that allows for personal flexibility among staffers that still lets employers maintain a baseline corporate culture in a physical office environment.
It's a strategy that could last — especially as Miami also sees an influx of "digital nomads" now calling the city home but ditching the traditional office model.
"The workplace is moving into a hybrid environment," said Alan Kleber, executive managing director for commercial real estate firm JLL Miami. "Organizations are attempting to create strategies and policies of how work will get done, and that is going to impact [office] buildings."
As a result of the shift, local office vacancies have, for now, tipped upward. In the first quarter of 2021, the Miami office market had a total vacancy of 19%, up from 18% in the fourth quarter of 2020, according to the most recent JLL office market reports.
Meanwhile, in this transitional post-pandemic moment, some firms are looking beyond the central business district, with virtually every sub-market in Miami-Dade seeing increased interest.
It all makes for a changing local office landscape that is poised to thrive.
'DISTRIBUTED' WORKFORCE
Alex Taub is emblematic of the shift. The founder and CEO of Upstream, a digital professional networking platform that on Wednesday announced it had raised $3.25 million from investors, Taub moved with his family from New York City to Miami in the throes of the pandemic.
He has continued to grow the company remotely, hiring workers both locally and back in New York. But for now, he has declined to purchase office space here. Taub said Upstream's nine employees — only three of whom are in Miami — continue to work efficiently from home.
"We obviously like sitting down and jamming in person, but we are not committed to having a centralized office yet," Taub said. As the rest of the world reopens, he may reconsider — but at the moment, "we don't want to get locked into a lease," he said.
As founder and chairman of real estate group Terranova Corporation, Stephen Bittel has a bird's-eye view. The pandemic, he said, prompted many C-suite executives to move to South Florida. Whereas in the past, that may have signaled retirement or a second home, Bittel now sees permanent moves that will likely entail jobs moving, too.
"I think the next step is office space," Bittel said, "and eventually they would move more and more team members to join them. That's going to drive a population increase that will continue for the coming years."
CLICK HERE FOR THE FULL ARTICLE
https://terranovacorp.com/wp-content/uploads/2021/05/MIA_IMG_7032.jpg
641
1140
admin
https://terranovacorp.dreamhosters.com/wp-content/uploads/2022/02/TerranovaLogo-1.svg
admin
2021-05-23 14:57:03
2023-05-16 13:36:40
As Miamians go back to work, new 'digital nomads' are changing the city's economy