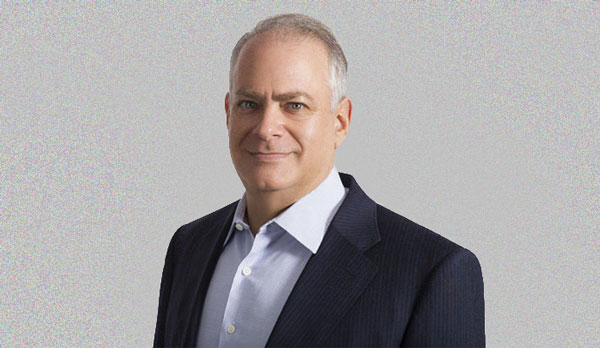 This Real Estate Leader Forged His Own Path in South Florida: Here's How
DAILY BUSINESS REVIEW – OCTOBER 4, 2021 BY MELEA VANOSTRAND
Aggressive, intense and hardworking are the three words Miami's Terranova Corp. chairman and founder Stephen Bittel would describe himself as.
"I graduated with seven employees, and by that time had acquired two strip shopping centers. We had the benefit of those shopping centers. I had borrowed the deposit and raised the equity from one large investor from Germany, and a number of friends and family-type investors locally. We got acquisition fees on the transaction, which then we called just brokerage commissions. We retained a portion of the equity, and also the management leasing, so for the first time, I had regular cash flow," said Bittel.
Starting a company with no capital was a challenge at first, but Bittel said it came from hard work and determination.
"I was way too young to be doing what I was doing. The first acquisition was for $1,900,051, which in today's dollars is probably $8 million or $9 million. I was only 24 years old and, of course, I had never owned or operated anything. I persuaded people I was honest and would work hard and make an investment myself, and I would do everything I could to make it successful, and they believed," Bittel said.
"I never felt I was aggressive, but everyone says I am and need to smile more and I'm very focused. I've always been overly intense. As a kid, I was always overly intense. I'm very focused on whatever the goal is in front of me, and I'm very prepared. I think being hard working has really defined and created my success professionally," Bittel said.
Bittel founded Terranova without any capital in the 1980s and said work-life balance was never something he thought about until meeting his financial goals.
Before founding the commercial real estate agency, Bittel attended Bowdoin College, a private liberal arts college in Brunswick, Maine. He took the opportunity to study abroad in Europe for a year after receiving a scholarship, and during his year away he wrote a bi-weekly column for the Daily Business Review, applied to law school and received a scholarship to attend the University of Miami Law School.
The Miami native's father and grandfather were both attorneys.
"Everyone presumed that I would follow in his footsteps, and take over his practice. While we had a great intellectual and emotional connection, after my year in Europe, it was clear I was never going to practice law," said Bittel.
Bittel's plans changed because he wanted a more active role with capital. Rather than taking care of it for other people, he wanted to direct it.
"The people I was the most engaged with there were in control of their own capital, and it made me think back about the many dinners back home with family and friends, and all of my parent's friends talked with excitement and vigor about their real estate investments. None of them were full-time real estate investors because they were doctors, lawyers, mortgage brokers, insurance people and professionals, but they really thought the way to make a difference and build wealth was through real estate," said Bittel.
In October, in Bittel's second year at law school, he started what is now known as Terranova Corp., hoping to start working in real estate young so he could do it full-time.
https://terranovacorp.com/wp-content/uploads/2020/06/Stephen-Bittel-Headshot.jpg
348
600
admin
https://terranovacorp.dreamhosters.com/wp-content/uploads/2022/02/TerranovaLogo-1.svg
admin
2021-10-05 20:49:38
2023-05-16 13:36:40
This Real Estate Leader Forged His Own Path in South Florida: Here's How