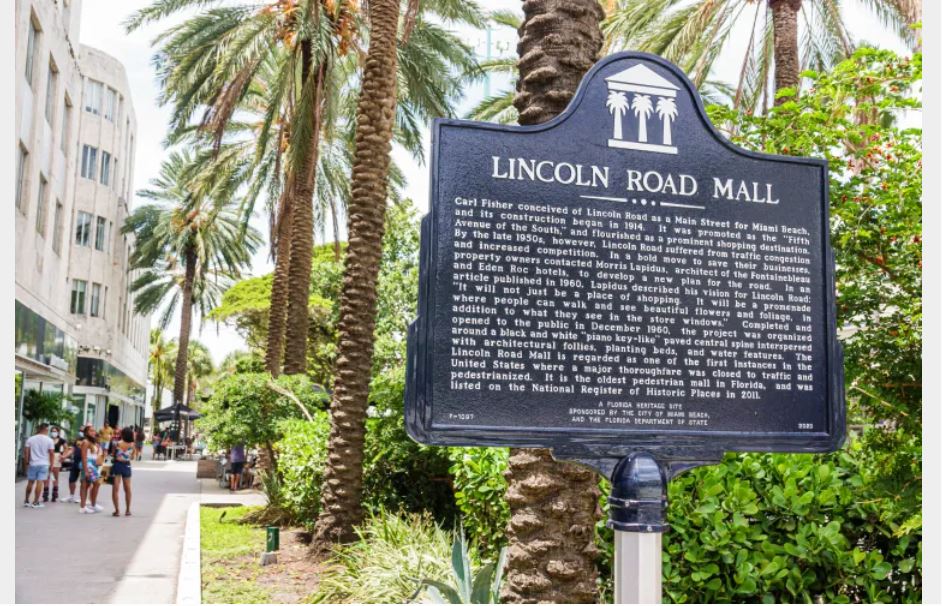 The Secret to Lincoln Road's Success
COMMERCIAL OBSERVER – HOW MIAMI BEACH'S CAR-FREE PEDESTRIAN MALL SURVIVES AND THRIVES EVEN AS OTHER EXPANSES SHUTTER – September 16, 2022

In the 1960s and 1970s, shiny new shopping malls sprang up in suburbs everywhere, and urban planners grew desperate to save downtowns from being hollowed.

Their solution: Transform commercial strips into car-free pedestrian malls. The strategy largely flopped. Most cities that experimented with pedestrian-only high streets admitted defeat and abandoned the projects long ago.

But Miami Beach's Lincoln Road, which closed to vehicles in the early 1960s, remains among the minority of pedestrian malls still blocked to cars.

"People ask why. The 'why' is that the most-visited destination in Florida is the beach," said Stephen Bittel, head of Terranova Corporation and a major property owner on Lincoln Road. The eastern end of Miami Beach's pedestrian mall is just a couple blocks from the ocean.

"That's the starting magic," Bittel said. "The beach is what draws people to Miami, and when they're not at the beach, they're at Lincoln Road."

Stephan Schmidt, an associate professor of city and regional planning at Cornell University, agrees. For an article published last year in the Journal of Urbanism, Schmidt analyzed more than 120 pedestrian malls and found barely 40 still existed decades after the pedestrian mall fad. The rest – including pedestrian malls in Chicago, Galveston, Texas, Yuma, Ariz., and Fayetteville, N.C. – long ago reopened to vehicle traffic.

Among the survivors are pedestrian malls in college towns such as Boulder, Colo., and Charlottesville, Va., and near major tourist attractions in Boston and New Orleans.
https://terranovacorp.com/wp-content/uploads/2022/08/LincolnRoad.jpg
606
942
admin
https://terranovacorp.dreamhosters.com/wp-content/uploads/2022/02/TerranovaLogo-1.svg
admin
2022-09-16 20:18:08
2023-05-16 13:37:04
The Secret to Lincoln Road's Success