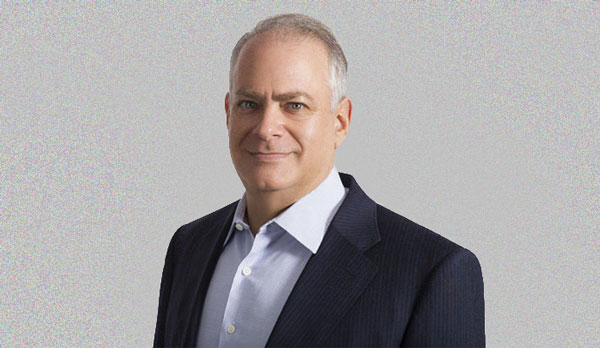 IdeaMensch Interview with Stephen Bittel
IDEAMENSCH — AUGUST 21, 2020 — BY STEFAN JUNGE Stephen H. Bittel is the Chairman and founder of Terranova Corporation, leading the firm's ownership and operation of a significant commercial real estate portfolio. As the South Florida real estate has grown, Bittel has stayed connected to South Florida, serving his community for years. A Miami native, he has served on the Boards of the Chapman Partnership, the Miami-Dade Expressway Authority, Teach for America (TFA),and Jackson Memorial Hospital Foundation. Bittel also has served as a Trustee member for the Greater Miami Chamber of Commerce, United Way of Miami-Dade and Temple Beth Am. He has led the Greater Miami Jewish Federation's Washington Mission in 2009 and 2010 and is an active supporter and currently serves on the Advisory Board of Achieve Miami. Bittel graduated Magna cum laude from Bowdoin College in 1978 and obtained his law degree from the University of Miami School of Law in 1982
Where did the idea for Terranova Corporation come from?
While a senior at Bowdoin College, I was awarded a prestigious Watson Fellowship, to undertake a "wanderjahr", a wander year of travel to study the motivations behind European Investment in the United States. This project followed up on a previous paper written while working at the Congressional Budget Office in D.C. on the Tax Treatment of Non-Resident Investors. A meaningful part of my study involved regular meetings with investment advisors and bankers throughout Europe. I was struck by the private banking model which provided a one-stop personalized service to high net worth individuals. My goal was to replicate this kind of service for offshore investors focused on the United States.
What does your typical day look like and how do you make it productive?
I tend to wake up very early, grind my own coffee beans, make my coffee, read a while and then exercise, all by 9. I am usually communicating with our team continuously after 7:30, getting us all focused and the challenges of the day. Our portfolio spans many different operating companies in different industries across a broad geography. I mentally scroll through each of the companies, generating questions on the status of pending matters. I next jump on the phone in the morning before heading to the office in the late morning. Lunch is a time for sharing ideas with our team, usually in the office or at one of our restaurant tenants or at our Lincoln Eatery Food Hall just off Lincoln Road. The afternoon is usually filled with meetings, more calls and internal reviews of new investment opportunities. The day typically ends with a dinner, where I always try to bring the wine from our home cellar, but not before a disciplined decanting process in the office pre-dinner. It's usually lights out between 9:30 and 10:00 to get ready for the next day. After a lifetime of sleeping 4 to 6 hours a night, I have matured to enjoying a more normal night's sleep.
https://terranovacorp.com/wp-content/uploads/2020/06/Stephen-Bittel-Headshot.jpg
348
600
admin
https://terranovacorp.com/wp-content/uploads/2022/02/TerranovaLogo-1.svg
admin
2020-08-21 16:04:19
2023-05-16 13:36:41
IdeaMensch Interview with Stephen Bittel