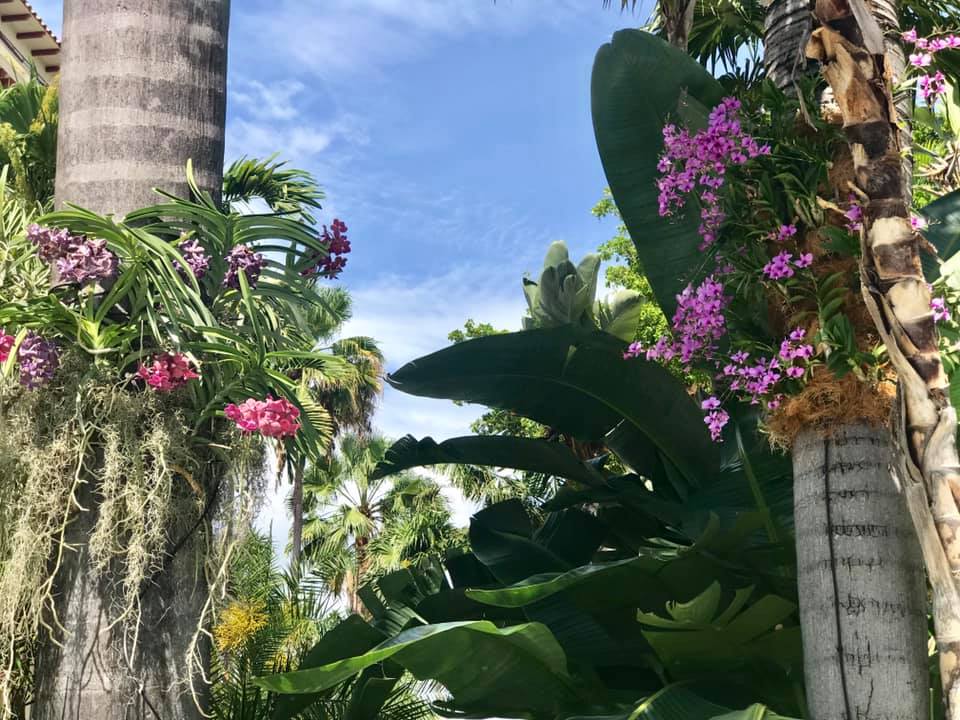 Fairchild Botanical Gardens Unveils New Exhibit on Lincoln Road
INSIDE SOUTH FLORIDA — MARCH 10, 2021 — BY MIRIAM TAPIA
Renowned for its world-class collection of tropical plants, the Fairchild Tropical Botanic Garden has teamed up with the Lincoln Road BID to unveil its newest exhibition.
The Fairchild Gardens on Lincoln Road celebrates plant life along Lincoln Road's eight-block pedestrian promenade.
The collaboration between Miami Beach and Fairchild has been blossoming for the past several years but now Lincoln Road is being reimagined as a botanic garden.
"This is a very new way of looking at these existing landscapes transforming and showcasing the unique aura of those areas," says Jason Downing, Orchid Biologist, Fairchild Tropical Garden.
Some of the plants you can expect at the installation are Orchids.
"We have installed a lot of Orchids in addition to highlighting a number of other plants, trees and palms of course. But Orchids are symbols of the tropics in many cases. We're one of the few places in the continental U.S. where orchids grow on trees, they naturally occur here. So the program is a conservation-based program where we work with students and the general public to help reintroduce these lost orchids back into our landscapes," states Downing.
Visitors can scan the 120 QR-coded signs that are on the plants that way guests can be virtually guided with pictures and videos and know more information about each plant curated by Fairchild's scientists.
Ultimately, the Lincoln Road BID wants locals and tourist to appreciate our local landscape with this installation.
"The hope is that people can come and see these great plants and do something on their own residences to help our landscapes as well. Because every time we do these trees produce more oxygen and we take a shot at global warming and rising seas and we do things that are good for our environment at the same time we enjoy it," said Stephen Bittel, Chairman of Terranova Corporation.
The Fairchild Gardens on Lincoln Road is now open and begins on Lincoln Road's 700 block.
CLICK HERE FOR THE FULL ARTICLE
https://terranovacorp.com/wp-content/uploads/2019/07/Orchids_LincolnRoad.jpg
720
960
admin
https://terranovacorp.dreamhosters.com/wp-content/uploads/2022/02/TerranovaLogo-1.svg
admin
2021-03-10 15:02:15
2023-05-16 13:36:40
Fairchild Botanical Gardens Unveils New Exhibit on Lincoln Road