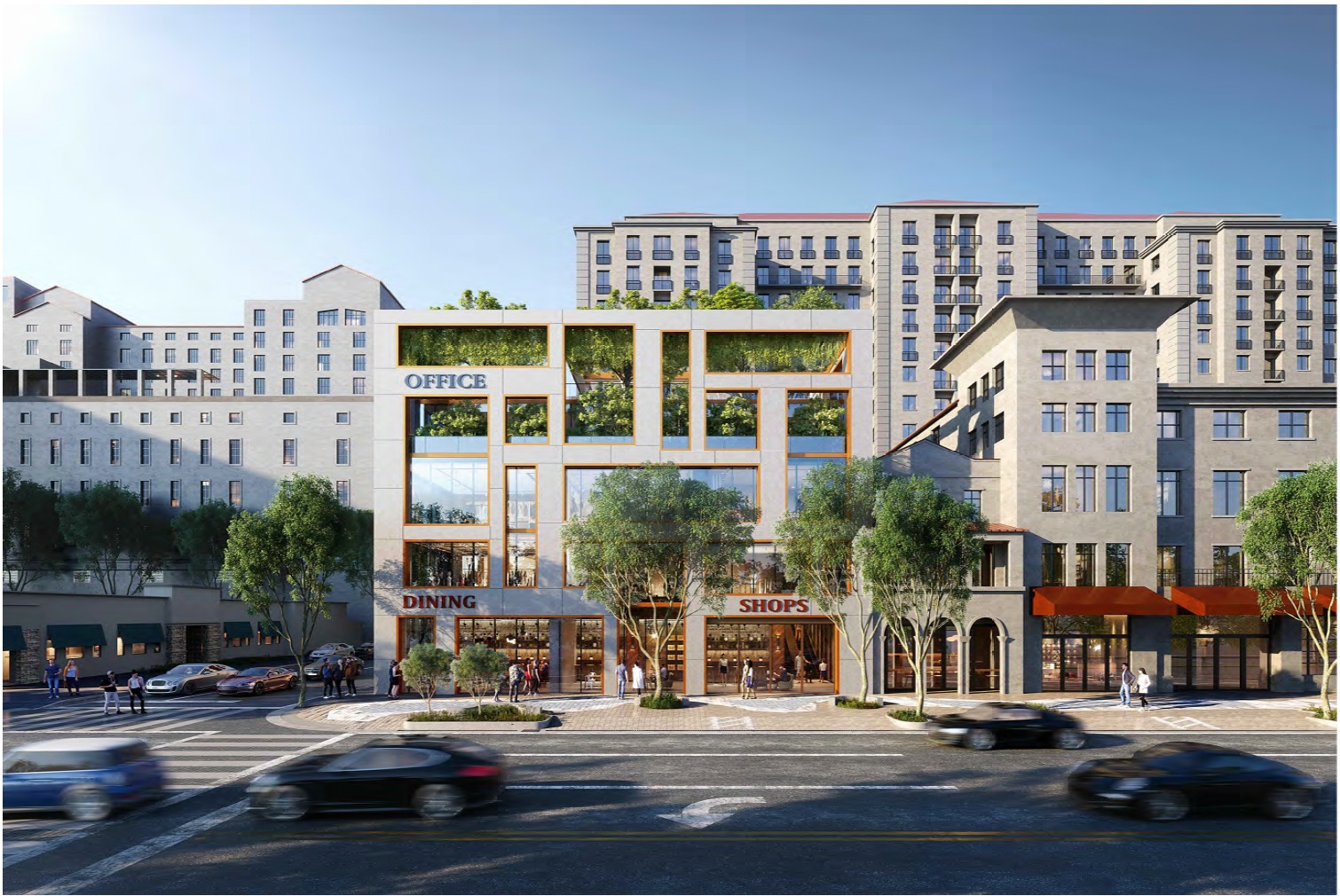 Carbon-neutral office/retail building could rise on Miracle Mile
SOUTH FLORIDA BUSINESS JOURNAL – September 9, 2022 BY BRIAN BANDELL
Terranova Corp. plans to build what could be South Florida's first carbon-neutral mixed-use building along the popular Miracle Mile strip of Coral Gables.
The Miami Beach-based developer said the office/retail building would produce all the energy needed to operate it on site. This would be accomplished with photovoltaic glass to collect solar energy and battery systems to store it, as well as energy-efficient systems for AC and elevators.
The 4-story building would total 36,482 square feet at 93 Miracle Mile. It would have 26,167 square feet of retail and restaurant space, with the rest of the space for office. There would also be a rooftop terrace.
"93 Miracle Mile will be a revolutionary project, not only as a platform to champion Coral Gable's dignitaries as forward-thinking leaders in sustainable development but also a blueprint for other developers and city planners as we face a climate crisis around the world," Terranova Chairman Stephen Bittel stated. "The modern proposed structure respects the scale of Miracle Mile, and uses traditional stone materials on the exterior, while also incorporating the best environmental options for the future."
The developer, through affiliate purchased the 10,164-square-foot site for $6.8 million in 2021. It currently has a 9,097-square-foot retail building, which would be demolished.
Miami-based Arqutiectonica designed the project, which is pending city approval. Spain-based Onyx Solar was tapped to provide the photovoltaic glass.
"The design uses a traditional material, stone in an abstract composition of solid and glass," said Bernardo Fort-Brescia, principal of Arquitectonica. "The high-performance glass is not only insulating but also a solar energy generator. The roof top is an extension of the facades, creating a trellis to support a suspended orchid garden."
More companies are pursuing carbon-neutral projects to save on energy costs and negate their impact on global warming. A commercial building with these environmentally friendly features could appeal to like-minded tenants.
https://terranovacorp.com/wp-content/uploads/2022/09/6eDEkKTg.jpg
1010
1510
admin
https://terranovacorp.dreamhosters.com/wp-content/uploads/2022/02/TerranovaLogo-1.svg
admin
2022-09-09 20:36:31
2023-05-16 13:37:04
Carbon-neutral office/retail building could rise on Miracle Mile