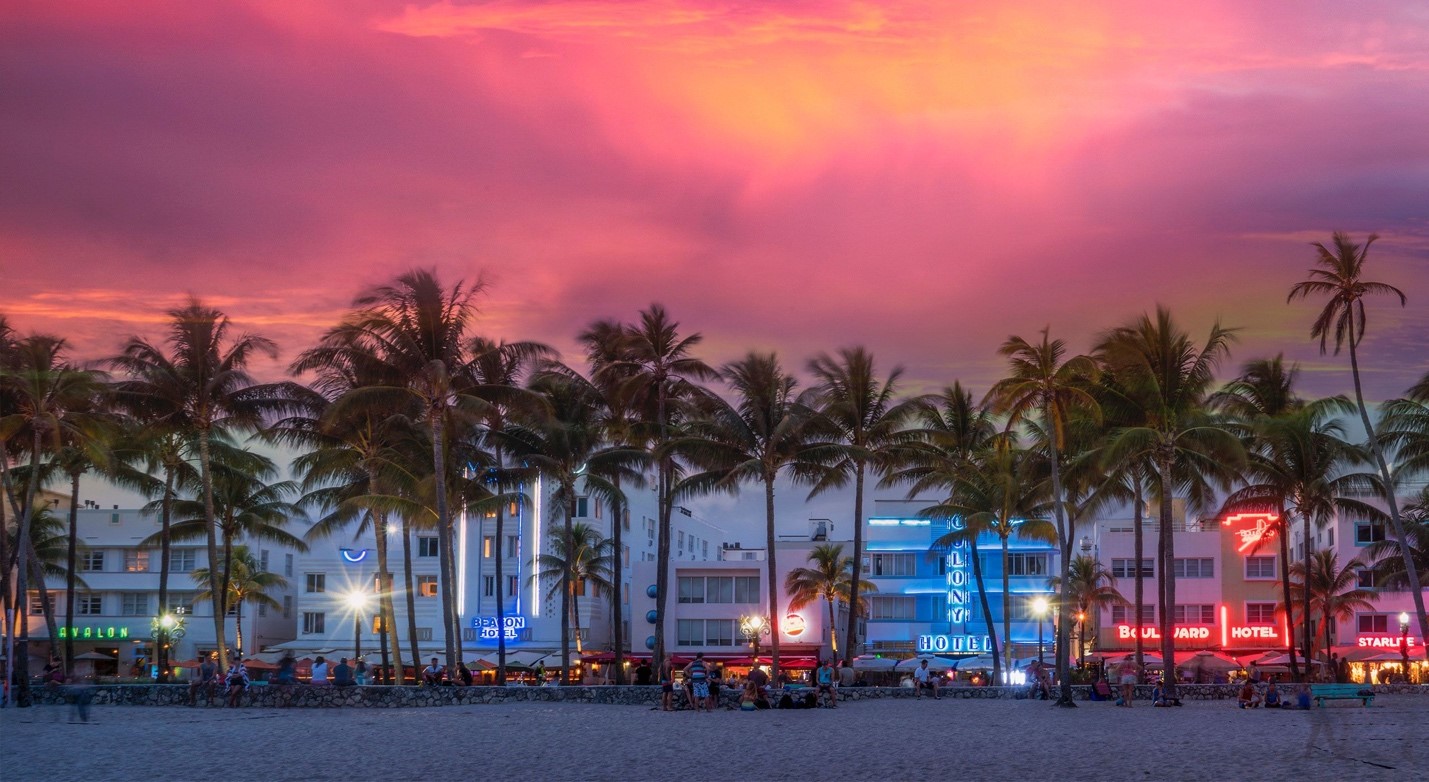 2022 Predictions for South Florida Commercial Real Estate with Terranova Chairman Stephen Bittel
DIGITAL JOURNAL -March 3, 2022 For many people, 2022 holds the hopeful promise of some return to relative normalcy after two years of strife and uncertainty. Practically every industry and business has been forced to reassess and restrategize, first in part due to the abrupt and sweeping shutdowns of 2020, and later in 2021 because of supply chain difficulties and rising inflation amongst other pandemic-related ramifications.
In many ways, the health of the real estate markets can be used as an indicator of health for other industries and it appears that the year has held a promising start in the sector as far as South Florida is concerned. According to Stephen Bittel, chairman of one of the area's top commercial real estate firms Terranova Corporation, real estate transactions have exceeded typical activity. The firm closed a record volume of transactions in the last quarter of 2021, and has several more pending in the first quarter of 2022.
In an interview for Law.com's Daily Business Review, Bittel told the publication "I feel incredibly fortunate that I get to, in my career, play an adult game of Monopoly. That's incredible fun, we make a lot of money at it, and it enables us to take our profits and do good in our communities."
However, Bittel also acknowledged that while there is plenty of room for growth, the effect of factors such as the rise of interest rates and inflation in combination with a lack of policy being issued may give people pause in regards to asset values. He also observed that as year-end earnings are released retailers will likely see a resulting underperformance as a result of lack of consumer confidence, indicating that in a consumer-driven economy interruptions in supply can cause economy-wide disruptions.
Amongst the deals that occurred for Terranova in January include the closing of a $40 million refinancing deal near Miami Lakes. The Palm Plaza shopping center is a 90,621-square-foot property that is 95 percent leased and is also currently undergoing a $1.3 million renovation – its first in nearly two decades – with changes including a new parking lot and landscaping. Its anchor tenant is Navarro Discount Pharmacy, a pharmacy chain owned by CVS, and also holds other popular retailers such as Sketchers and Starbucks. Other tenants include MDNow and First Watch.
According to Bittel the deal, made with the Puerto Rican financial services company Banco Popular, pays off an existing loan and also provides Terranova with capital for future growth. "We signed both of them through long-term renewals, which stabilized the revenue stream from that property for the next 20 years," Bittel said.
How tenants of Terranova's retail spaces are faring appears dependent on both the industry they occupy and how they handled the shifts caused by the coronavirus pandemic. For example, the firm's restaurant space leasing is at 100 percent and rates are higher than they were in the years before the pandemic.
Bittel said this as an indication of South Florida's continued growth, additionally citing the fact that restaurant sales in 2021 actually exceeded what was earned by the same tenants in 2019. Although he acknowledged that 2020 was a difficult year for the industry, as a whole, he observed that those of his tenants who were able to adapt to the circumstances through offering takeout, deliveries, and moving operations outside have come out the other side stronger and more resilient as a result.
Along Coral Gables' historic Miracle Mile stretch, restaurants have expanded outside and as a result the area has become a popular spot for dining at all times of the day from brunch to late night dinners. In 2021 over 70 restaurants acquired permits from the city for outdoor dining, and the already walkable area has since become a hotspot for restaurant dining post-pandemic.
However, Bittel also said that while the restaurant industry has proven that it is possible to adapt, many retailers within South Florida's real estate market are still struggling to catch up. In particular, Bittel cites older retailers such as Kmart as examples of a company that failed to update its business model for the rapid changes and have continued to suffer as a result. However, other big box stores such as Walmart and Target who were able to maintain a strong online presence and update their store offerings to keep up with new demands have managed to continue seeing positive results.
Bittel also predicted a new category of stores that will likely see growth in the South Florida real estate market: grocery stores. "I think we're going to see a lot more high-end, organic supermarket options in South Florida, like crazy." Indeed, in 2021 the popular Amazon-owned chain Whole Foods announced it would be opening two stores in Miami, and the Arizona-based Sprouts Farmers Market moved into Miami-Dade county for the first time that same year with five new store openings.
Amongst the reasons for the increase in demand for supermarkets with a focus on organic products include the growth of South Florida itself. According to Bittel, migration that began last year of company leadership will this year see a new wave of the second level of senior leadership heading to the Sunshine State, seeking proximity to the top leaders who preceded them. This migration will also result in more out-of-market restaurants moving to South Florida.
"Institutional investors in real estate are heavily focused on industrial and multifamily," Bittel told Law.com. "The multifamily serves the incoming population, and industrial serves the growing base of distribution both for e-commerce, as well as Central and South America and the Caribbean."
Indeed, Bittel is not the only person to identify and predict the continued rise of South Florida as a viable location for business operations. When asked about his biggest tech predictions for 2022 by Fast Company, Atomic CEO Jack Abraham said that 2021 saw the first wave of tech migration and that in the next year there will increase to thousands more who will leave major tech hubs for a higher quality of life.
One thing the pandemic made clear was that location and opportunity are increasingly becoming decoupled, and for entrepreneurs and investors in particular it is likely that the rate of company building and venture investment will continue to increase in areas outside of the Bay Area such as Miami. Abraham predicted that in 2022 at least a few major tech companies will announce the opening of new headquarters or offices in Miami, which will become recognized as the major center for tech innovation as a result.
As for Terranova, Bittel has done his best to sure up operations and finances in light of the pandemic while also capitalizing on the opportunities that have presented themselves as a result. This has included the sale of Terranova's headquarters of nearly two decades, a 52,000 square-foot building on 41st street to the tune of a cool $22 million, a $55 million refinance of its portfolio of properties along Miracle Mile in Coral Gables and the recent $6.8 million acquisition of 93 Miracle Mile. Operating in its 41st year of business, Bittel has sought to make Terranova a buyer of high-quality, long-term assets. With this finger on the pulse of Miami's ebbs and flows in the new year, Bittel told Law.com that he was excited to see what other opportunities Terranova may encounter in the coming year.
https://terranovacorp.com/wp-content/uploads/2022/03/Terranova-Chairman-Stephen-Bittel.jpg
782
1429
admin
https://terranovacorp.dreamhosters.com/wp-content/uploads/2022/02/TerranovaLogo-1.svg
admin
2022-03-03 15:59:45
2023-05-16 13:37:05
2022 Predictions for South Florida Commercial Real Estate with Terranova Chairman Stephen Bittel