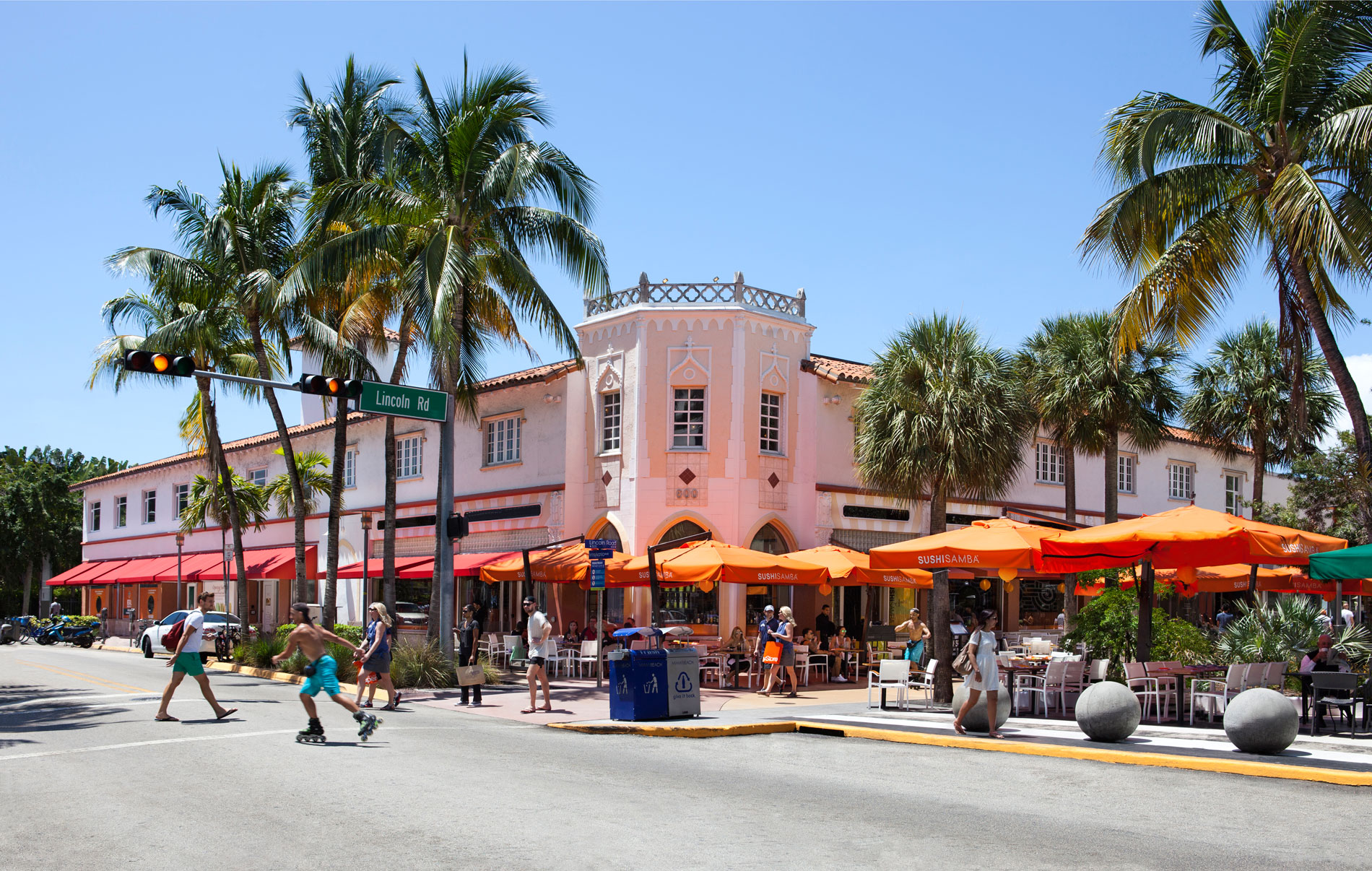 Three Lincoln Road Buildings Sell For $139 Million
DAILY BUSINESS REVIEW – December 20, 2012 – BY ERIC KALIS The $139 million sale of three Lincoln Road buildings caps a banner year for the popular South Beach retail destination.
With Tuesday's purchase of buildings at 719, 801 and 826 Lincoln Road by Terranova Corp. and Acadia Realty Trust, the pedestrian mall has had the two most expensive retail transactions of 2012 in South Florida. The buying groups in both sales included institutional investors from New York: Acadia and Vornado Realty Trust, which paid $132 million for 1100 Lincoln Road in July.
The latest sale of 719, 801 and 826 Lincoln was first reported by the Miami Herald. Terranova chairman Stephen Bittel confirmed the acquisition in a phone interview Wednesday. The transaction has not been recorded by Miami-Dade County.
"Acadia and Vornado represent the most sophisticated professional capital in the United States and world," Bittel said. "It's a real vote of confidence in the future growth of the street when the smartest and richest guys in the real estate world are targeting Lincoln Road."
Calls to Acadia executive vice president and chief investment officer Joel Braun were not returned by deadline.
The 1100 Lincoln complex is home to Regal Cinemas and Banana Republic and includes a 298-space parking garage.
In July, another New York investor, RC Lincoln Road Holdings LLC, paid $16 million for the Van Dyke Building at 846 Lincoln Road. The RC stands for Richard Chera, an executive at family-run Crown Acquisitions Inc.
Lincoln Road also has had an active year on the leasing front. Notable national retailers who signed leases in the area over the past 12 months include fashion retailers Lacoste and Gap, which is having a two-story, 29,000-square-foot store constructed to replace its existing 1001 Lincoln Road building after signing a long-term lease there in July. H&M and Forever 21 opened new Lincoln Road stores this year after signing leases in 2011.
"The rental rates on Lincoln Road have been skyrocketing to in excess of $250 a foot," according to Howard Taft, senior managing director at Miami-based Aztec Group.
"There is a lot of upside in the existing rents, which is probably the motivation [for Terranova and Acadia] paying top dollar" for the 719, 801 and 826 Lincoln buildings, Taft said.
For Miami Beach-based Terranova and White Plains, New York-based Acadia, the 719, 801 and 826 Lincoln acquisition makes them Lincoln Road's largest retail landlords. The companies teamed up in February 2011 to buy three other Lincoln Road buildings for nearly $52 million.
"We have a 15-year relationship with the executives at Acadia and talked about doing things together for much of that time," Bittel said. "Independently, each of us has been growing our high street retail portfolios. They wanted to be in our market."
The three buildings acquired this week by Terranova and Acadia total about 60,000 square feet, which puts the purchase price per square foot at a whopping $2,300. Tenants include Fossil, Steve Madden and the Tiramesu restaurant.
Both of the Lincoln Road portfolios owned by Terranova and Acadia have future development rights, according to Taft, who was not involved in the most recent transaction but brokered the February 2011 deal for the companies.
"The synergy of this property with the other site will be the catalyst for them to control the western portion of Lincoln Road," Taft said.
Rental rates at the buildings are frequently less than half of what other Lincoln Road tenants are currently paying, according to Bittel. That gives the companies an opportunity to capitalize on future rent increases.
Terranova intends to handle leasing and management at the buildings, he said. It plans to work with the city of Miami Beach on any potential building improvements.
Bittel refused to rule out future acquisitions in the area by the Terranova-Acadia partnership.
"We're always looking to make advantageous buys in markets that have opportunities for growth," he said.
The seller of the buildings is South Beach TriStar Capital LLC, which is managed New York-based real estate firm TriStar Capital. TriStar owns the 475,000-square-foot Miracle Mile Shops at Planet Hollywood Resort & Casino in Las Vegas and the W South Beach hotel in Miami Beach.
Calls to developer David Edelstein, TriStar's president, were not returned by deadline.
Eric Kalis can be reached at (305) 347-6651.
Daily Business Review – By Eric Kalis
https://terranovacorp.com/wp-content/uploads/2012/12/22_FIN-PP-9876.jpg
1206
1900
admin
https://terranovacorp.dreamhosters.com/wp-content/uploads/2022/02/TerranovaLogo-1.svg
admin
2012-12-20 13:40:57
2023-05-16 13:33:57
Three Lincoln Road Buildings Sell For $139 Million