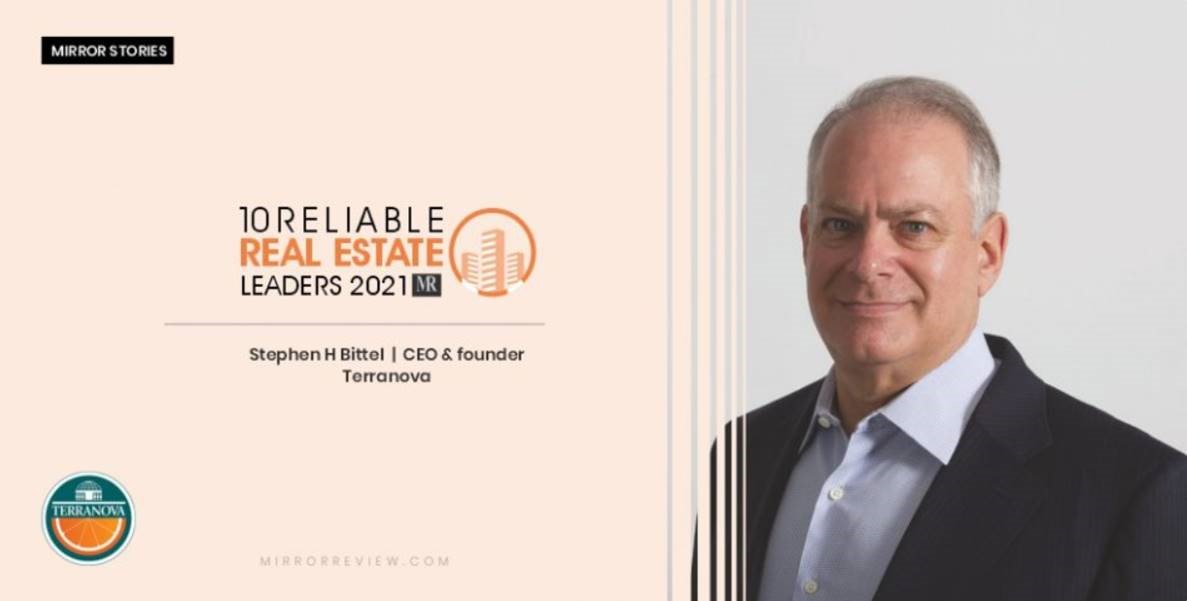 Stephen H Bittel: Acing Real Estate Industry with Balancing Leadership Mindset
MIRROR REVIEW – September 2021 Real estate has been an important economic indicator in the business industry. With introductions of the latest trends such as co-working, data centers, pop-up rentals, and many more. Real estate serves as a guarantee for financing and as an important element of economic stability. As the windsurf offers several scopes for growth, real estate leaders must be aware of how to cultivate and utilize the available opportunities and possibilities.
The leaders must be agile and enterprising while leading their companies in an industry as promising as real estate. One such prime example of ingenious leadership is Stephen H. Bittel (CEO and founder of Terranova) who has successfully tapped the potentials of the industry and has thrived in the competition. Guided by strong principles and a cohesive vision, Stephen has been propelling the company forward and contributing to its profound growth.
Commending the Entrepreneurial Journey
Stephen has always been an entrepreneur a heart. Hailing from a family with a law background, he had presumed to pursue the same profession. However, after graduation, he worked abroad for a year and returned home to enroll himself at the University of Miami School of Law. Simultaneously, he undertook a position at a commercial real estate firm to pay bills and stay engaged in business.
A year later when the company he was working for offered to restructure his compensation, Stephen realized his caliber and realized how much more he could achieve if he were to start his own company. Despite continuing with his law studies, Stephen established Terranova by the second year of law school in 1980 and managed operations at his home-based office.
CLICK HERE FOR THE FULL ARTICLE
https://terranovacorp.com/wp-content/uploads/2021/09/mirrorreview_stephenbittel.jpg
601
1187
admin
https://terranovacorp.dreamhosters.com/wp-content/uploads/2022/02/TerranovaLogo-1.svg
admin
2021-09-20 20:39:06
2023-05-16 13:36:40
Stephen H Bittel: Acing Real Estate Industry with Balancing Leadership Mindset