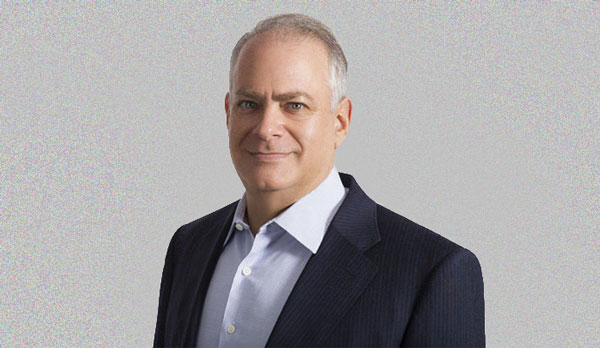 Stephen Bittel, founder and chairman of Terranova Corporation, is a fixture in both the real estate industry and the community of Miami, Florida. With deep roots in the southern coastal city, he has dedicated his life towards not only building his business to be one of the top commercial real estate firms in South Florida (for which in 2005 he was awarded the South Florida Business Journal "Ultimate CEO" award) but also promoting the livelihood of his hometown through his active involvement in it.
Bittel grew up assuming he would follow in the footsteps of his father and grandfather who were both lawyers. Born and raised in Miami, his family on both sides had been in the city for generations. Moving far up the coast of the Atlantic Ocean to attend the small private liberal arts college Bowdoin College in Brunswick, Maine, he graduated magna cum laude with a degree in economics and applied to law school while traveling Europe under the Thomas J. Watson Fellowship grant. Returning to Florida to attend the University of Miami School of Law, while attending the school, he began working full-time at a commercial real estate firm at first as a way to support himself, but soon found his passion for business ignited. In his second year of law school when the firm he was working for offered to take him from salaried pay to commission, Bittel saw an opportunity to apply his business acumen on an even higher scale, and promptly quit to form his own business — Terranova Corporation. He earned his law degree and passed the bar exam, but he knew that his true passion lay in business.
The name Terranova came from the back of a dictionary where Bittel found a section on foreign words. It means "new land" in Latin, and he chose it with the anticipation of utilizing his connections formed through the Watson Fellowship to bring European investors into the southern Florida real estate market. Terranova Corporation's first logo was created by an art student from the University of Miami, and its first investment was in the purchase of two small unanchored strip shopping centers. This became a cornerstone of Terranova Corporation and Bittel's business model for its first twenty years of business as they purchased and leased shopping centers in up-and-coming suburban markets. By focusing on strip centers that had a supermarket or drugstore anchor, they were able to build partnerships with some of the largest chains in Florida. However, as people began moving back into more urban areas of the city such as Miami Beach, Bittel and the company shifted their strategy and began to purchase urban retail centers that were part of a walkable downtown core. In one of the largest property sales in the history of southern Florida, Bittel purchased the first set of properties on Lincoln Road in Miami for $52 million at $850 per square foot — an amount that was seen at the time as staggering — but was able to sell this and other properties for $342 million, solidifying Terranova Corporation as a titan in the industry to be reckoned with that today owns and operates more than $1 billion in assets.
Outside of his professional career, Bittel has led a rich life dedicated to serving his city, community, and country. He believes that one of the first steps towards bettering the community is through ensuring those designated to lead are the right ones for the job, and was an elected member of the Democratic National Committee for eight years, as well as the national finance co-chair for the committee. He was also a board member and the vice chairman of development for the National Jewish Democratic Council and a trustee member for the Greater Miami Chamber of Commerce. For the local Miami community, he has held board positions for the Miami-Dade Expressway Authority, the Community Partnership for the Homeless, Teach for America (TFA), and the Jackson Memorial Hospital Foundation. Currently, he is on the board for Achieve Miami, having stated that the inner city education gap could potentially be the most destabilizing single issue facing the United States. When he can catch a minute between his business and community endeavors, he enjoys spending time with his wife and three children, reading non-fiction, and catching a Miami Heat game.