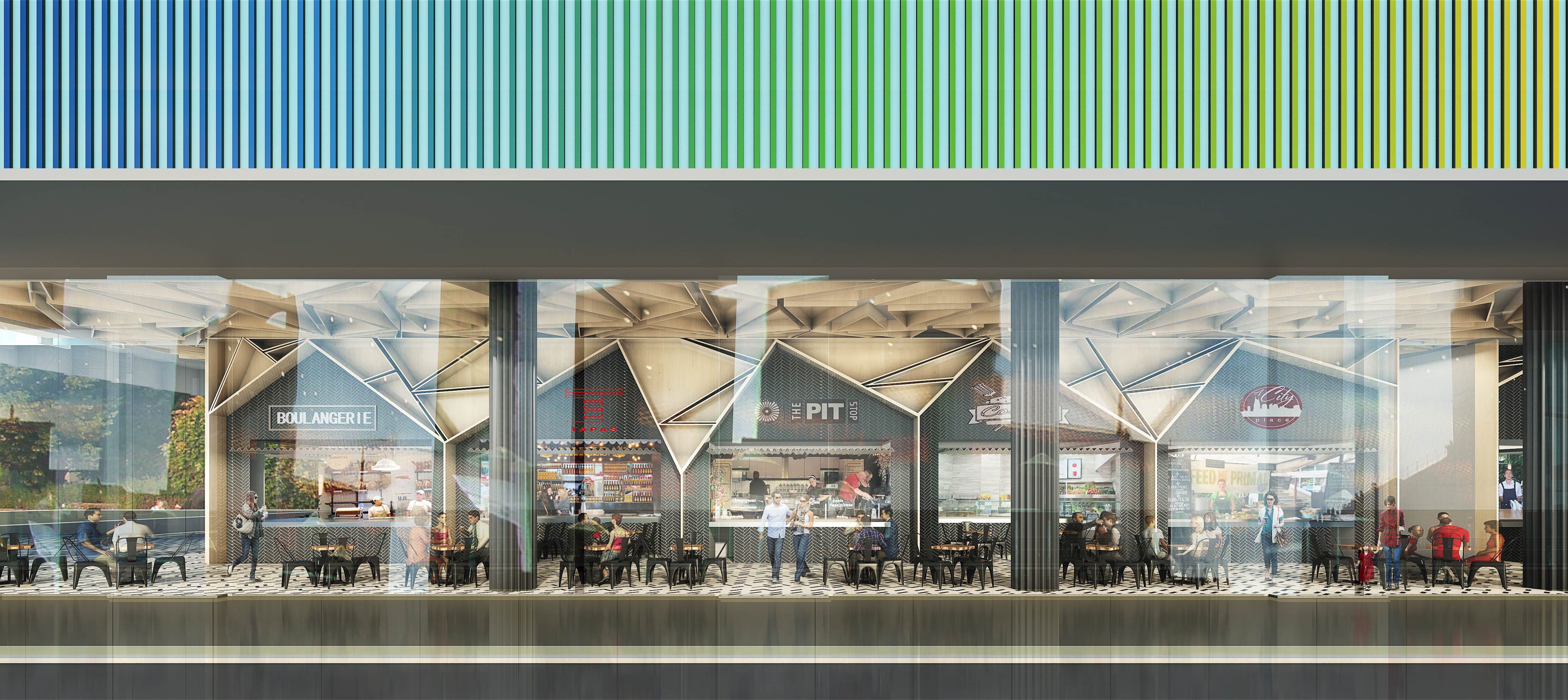 Destination Dining – The Modern Food Hall Experience
February 8, 2017 — TERRANOVA TRENDS — BY ANDREA SPEEDY & ANNALISA DAMLEY  It wasn't long ago – less than 20 years in fact – that the American Shopping Mall Food Court was the centerpiece of retail-oriented dining. Built for speed, these low-maintenance communal spaces were aimed at getting shoppers quickly back out into the stores, and thus attracted quick-service, low-margin restaurants to keep malls moving at the speed of retail.
Look around today, however, and you'll see both food courts and mega malls with less traffic. There are a few  more guests at stand-alone restaurants just outside the mall, and large casual dining restaurants built into the mall, but nothing compared to the packed, barely-any-available seating crowds of just a decade ago. People haven't stopped eating… or shopping… so where has everyone gone?
"The answer is back to high streets…and to food halls. Along America's metropolitan high streets, independent, culturally diverse, quality cuisine concepts are popping up left and right," says Stephen Bittel, Chairman for Terranova Corporation. "They're recognizing guests' desire to enjoy dining as its own destination, and it's up to us as developers to make sure we're responding to their needs."
CLICK HERE TO READ THE LATEST INSTALLMENT OF TERRANOVA TRENDS
https://terranovacorp.com/wp-content/uploads/2015/11/op1-v01.jpg
2009
4500
rdeville@terranovacorp.com
https://terranovacorp.com/wp-content/uploads/2022/02/TerranovaLogo-1.svg
rdeville@terranovacorp.com
2017-02-08 14:03:02
2017-02-08 14:03:02
Destination Dining – The Modern Food Hall Experience